Silicone Sponge Rubber Sheet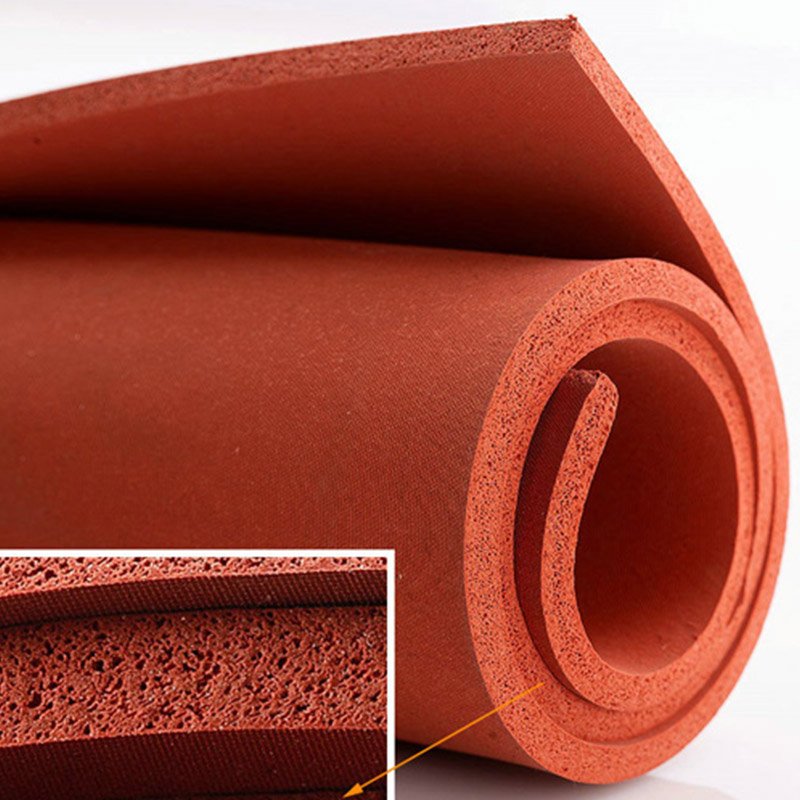 Product Specification
●High quality silicone material
●Excellent heat-resistant, air aging performance, ozone resistance, insulation, fuel oil and lubricating oil
●Work at a temperature of -60°C to +250°C
Products Details:
Pattern: both side cloth impression finish
Description: Industrial rubber sheet
Material: silicone sponge rubber
Temperature: -50℃~+250℃
Thickness: 1mm-20mm
Width: 0.05M -1.4M
Length: 10M-20M
Applications:
Vibration isolation of electronic equipment and vehicles
Available for punching various sealing gaskets and backing plates
Suitable for making wires, cables and lead wires
Widely used in machinery, heat transfer, hot stamping, heat transfer equipment, heat insulation, shockproof, electronics and other industries.
*Custom sizes available upon request.
Material

Hardness

(Shore A)

Density

(g/cm3)

Tensile Strength

(Mpa)

Elongation At Break


(%)

Color

Silicone Sponge

30

0.95

55

150

Red, Blue, White
If you have any questions, please feel free to contact us and we will reply to you as soon as possible.