Orange Peel Rubber Flooring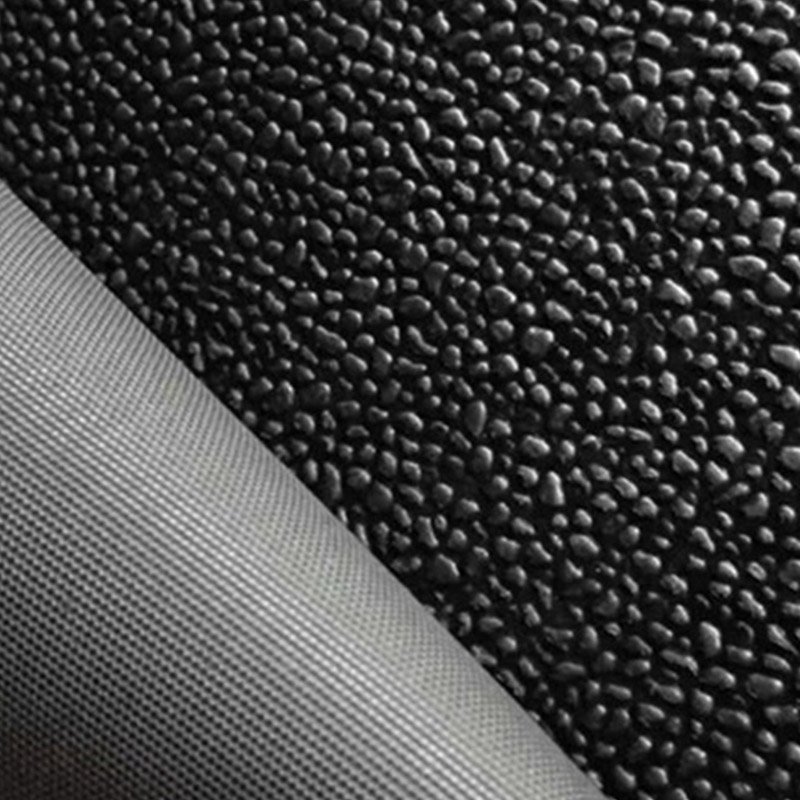 Product Specification
●Cloth insertion and nylon insertion available
●Environmental protection
●Easy to install, clean and dry
●Excellent resistance of water and slippery, good looking and protective functions.
●Widely used for hotels and gyms etc
Products Details:
Pattern: upper side orange peel, reverse cloth impression finish
Description: Non slip rubber flooring
Material: NR/SBR rubber
Temperature: -25℃~+70℃
Thickness: 3mm-8mm
Width: 1M -1.6M
Length: 10M-20M
Application for: school corridors, recreation grounds, stages, gyms, amusement parks, exhibition centers, activity centers, retirement homes, garages, cars, workshops etc.
*Custom sizes and colors available upon request
Hardness

(Shore A)

Density

(g/cm3)

Tensile Strength

(Mpa)

Elongation At Break

(%)

Colour

65+/-5

1.50

3

200

Black

65+/-5

1.45

4

220

Black

65+/-5

1.40

5

250

Black
If you have any questions, please feel free to contact us and we will reply to you as soon as possible.