Anti-Static Rubber Sheet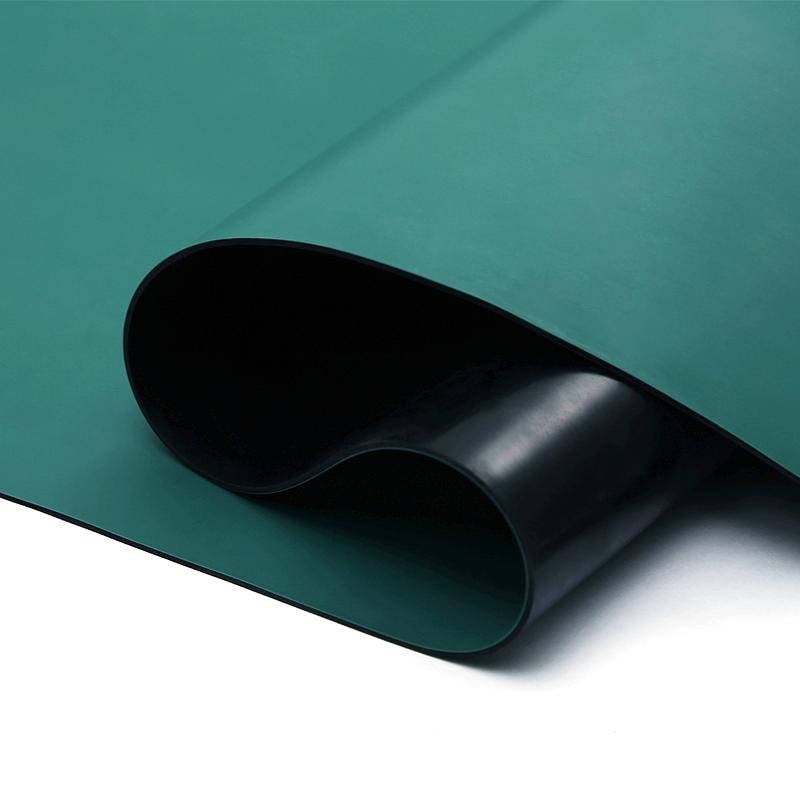 Product Specification
●Two layers composite
●The top is a green, grey or blue static dissipative layer and the bottom is conductive layer.
●The top layer:electrical resistance 107-109Ω
●The bottom layer:electrical resistance 103-105Ω
●Easy install, clean and dry

Products Details:
Pattern: both side are smooth
Description:Anti-Static Rubber Sheet
Hardness: 70+/-5 shore A
Temperature: -20℃~ +70℃
Electrical Volume Resistance:The top layer: 107-109Ω,The bottom layer: 103-105Ω
Thickness: 2mm-6mm
Width: 1M -1.6M
Length: 10M-20M
*Custom sizes/colors available upon request.
Hardness

(Shore A)

Density

(g/cm3)

Surface

Tensile Strength

(Mpa)

Electrical Volume Resistance

(Ω)

Color

70

1.50

Top surface

10

107-109

Green,Grey,Blue

Bottom surface

3

103-105

Black
If you have any questions, please feel free to contact us and we will reply to you as soon as possible.